Children and Youth with Special Health Care Needs
Children and youth with special health care needs are those children 0-21 years of age who have or are expected to have a serious or chronic physical, developmental, behavioral or emotional condition and who also require health and related services of a type or amount beyond that required by children generally. This definition is broader than the definition currently used by the Physically Handicapped Children's' Program (PHCP). 
The children and youth with special healthcare needs program (CYSHCN) is a state wide public health program that provides information and referral services for health and related areas for families of CYSHCN. Warren County's CYSHCN program provides case management services as needed. The CYSHCN assists families in paying medical bills for children with severe chronic illnesses and/or disabilities, between birth and 21 years of age, who live in New York State and meet medical and financial eligibility requirements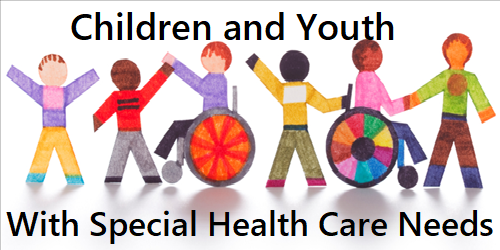 Goals
First and foremost, our goal is to improve the system of care for children and youth with special health care needs and their families
We strive to identify "gaps" between essential health care services that are needed for the child / youth but not being covered by insurance. 
We also try to bring forth resources to families within our community they may not have known available.
For more information regarding CYSHCN please contact Warren County Public Health, Emily LaLone at (518) 761-6580 or visit the NYS Department's website at https://www.health.ny.gov/community/special_needs/