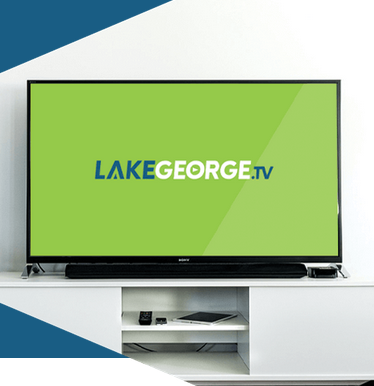 Have you heard about Lake George TV?
Warren County supervisors and
Warren County Tourism Department
have partnered with Hood Communications, an affiliate of
Look Media Resource
, to create LAKEGEORGE.TV, a new streaming television channel to promote local businesses to visitors and local residents alike. Businesses do not have to pay to be part of this video platform, which is scheduled to go live in the coming months. This channel will be offered on various streaming services, such as Roku TV/
"We are excited about the new LAKEGEORGE.TV project that will promote our local businesses to visitors on a new, easy-to-use video platform, at no cost to our business owners and proprietors. This promises to be a major boon for both our hospitality industry and the visitors who come from around the world to enjoy our beautiful area," said Lake Luzerne Supervisor Gene Merlino, Chairman of the Warren County Board of Supervisors Tourism Committee.
Hood Communications has begun outreach to local businesses to let them know how they can be a part of this exciting new venture. Log on to https://joinus.lakegeorge.tv/ or email info@lakegeorge.tv to learn more about it. Businesses can also learn more about it
through this link.