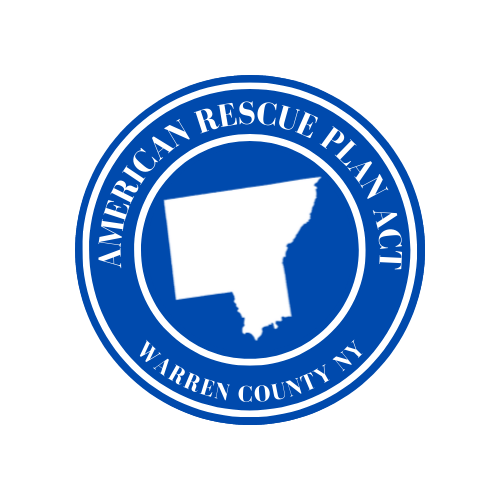 Warren County solicits applications for federal stimulus funding
WARREN COUNTY, NY – Organizations and businesses from Warren County that would like to seek financial assistance from Warren County's share of American Rescue Plan Act funding can now submit applications through a new online portal.
The Warren County Board of Supervisors and Warren County ARPA Advisory Committee are working to determine how best to allocate the $12.4 million in federal ARPA funding that has been designated for Warren County to help the community recover from the impacts of the COVID-19 pandemic, and become more resilient going forward.
As part of this process, Warren County recently created a web form for funding applications, located at www.warrencountyny.gov/ARPA. Click the "Project Application Form" link in the left column of the web page.
IMPORTANT: Entities or individuals who previously submitted project ideas through the Warren County ARPA website are required to submit a formal application through this site if they are seeking funding. This includes organizations seeking a share of funding that has been designated for behavioral health services in the county.
Submission of an application does not guarantee funding. ARPA Advisory Committee members may reach out to those making submissions for additional information about their applications.
Said Kevin Geraghty, Chairman of the Warren County Board of Supervisors: "Warren County is committed to using this funding to ensure that our businesses and non-profits can both recover from the COVID-19 pandemic's impacts and prepare for the future. We urge those who believe they can put this funding to good use to submit an application for consideration by our committee to help us build a stronger Warren County."
Those with questions can email arpa@warrencountyny.gov or call 518-761-6410.
The ARPA Advisory Committee's next public meeting is Tuesday, June 28, at Warren County Municipal Center, starting at 3 p.m. Those interested can attend in person, or watch the meeting livestreamed here: https://www.youtube.com/c/WarrenCountyNewYork.
To date, the Warren County Board of Supervisors has allocated $3.2 million of ARPA funding, including $1 million to enhance mental health services, $950,000 for upgrades at Countryside Adult Home and funding for workforce development, public health infrastructure and childcare assistance.
An additional $583,000 worth of ARPA Advisory Committee recommendations are awaiting review by the Board of Supervisors on July 15th.
Find more information about Warren County's ARPA funding process here.
###