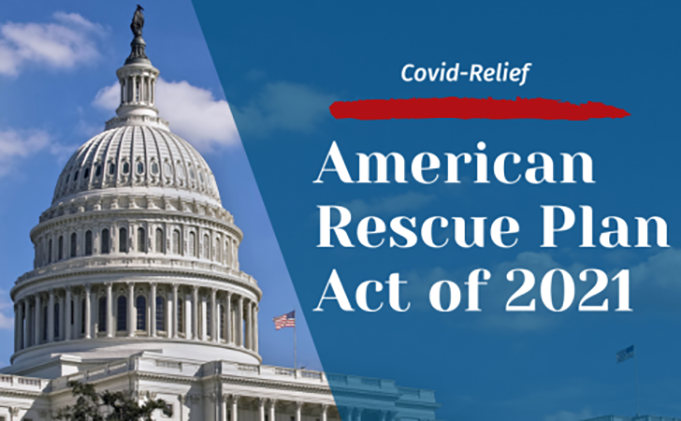 Next ARPA committee meeting has not been scheduled yet. Meetings can be watched live on YouTube here, and find the meeting's  documents and agenda here.
5/10 ARPA ADVISORY COMMITTEE UPDATE
The Warren County Board of Supervisors American Rescue Plan Act Advisory Committee met Tuesday, May 10 and made a number of recommendations. Among them:
Voted to put aside $1 million to be used by Warren County Community Services Board to improve mental health and substance use treatment services in Warren County. That decision came after representatives of several agencies detailed the impact the COVID-19 pandemic has had on those battling addiction and needing mental health treatment. Overdoses have risen significantly.

Voted to appropriate $200,000 toward assisting Adirondack Sports Complex, aka The Dome, to overcome loss of business from the COVID-19 pandemic.

Voted to cap administrative costs paid to Warren County Planning Department for overseeing distribution of stimulus funding art 3%.

Discussed using stimulus funding to assist the senior meals program find drivers to deliver food to homebound residents, but no action was taken. A proposal by the Glens Falls office of the Salvation Army will be reviewed by the Warren County Board of Supervisors.
In all, the committee has allocated $3.2 million of the county's $12.4 million share of federal stimulus funds.

The Warren County Board of Supervisors will vote on the committees recommendations at its May 20 meeting. These meetings can be viewed live or archived at the Warren County YouTube page here.
3/29 ARPA ADVISORY COMMITTEE MEETING UPDATE
The Warren County Board of Supervisors American Rescue Plan Act (ARPA) Advisory Committee met on Tuesday, March 29 and took the following action:
Approved an application from Southern Adirondack Child Care Network for $112,500 to be used to open 15 additional family-based day care businesses, supplementing recent federal funding awarded to Warren County to help open 10 more home-based child care businesses. Lynn Sickles, director of SACCN, reported that Warren County lost 40% of its child care capacity during the pandemic. The Warren County Board of Supervisors will consider adopting this award at its April 14 meeting.
The committee heard proposals to put aside 5% of its $12.4 million in ARPA funding to build affordable housing, and to put $200,000 toward Adirondack Sports Complex to help its pandemic recovery. No action was taken pending further review.
The committee discussed using stimulus money to help find drivers for Warren County Senior Meals program, but no action was taken.
The committee's next meeting date has not been set, but is expected to be scheduled for the second week of April. Details will be posted when finalized.
---------------------------------------------------------------------------------------------------------------------------------------------------------------------------------------------------------------------------------
ARPA COMMMITTEE MEETINGS ARE HELD AT WARREN COUNTY MUNICIPAL CENTER. PUBLIC IS WELCOME. LIVESTREAM WILL BE ON YOUTUBE HERE: https://www.youtube.com/c/WarrenCountyNewYork. Agenda can be found here: https://www.warrencountyny.gov/MMA
Meeting minutes here: 03.08.22 ARPA Advisory minutes_0.pdf
3/11/2022 Update -- Project recommendations
The committee that is tasked with making recommendations to the Warren County Board of Supervisors on how to spend Warren County's $12.4 million share of federal COVID-19 recovery stimulus money has forwarded five projects to the Board of Supervisors after a meeting on March 8. They include:
$950,000 to help fund capital improvements at Countryside Adult Home, including a MERV-13 air filtration system that is recommended by New York State.

$100,057 to cover increased costs that occurred because of pandemic-related materials delays during Warren County Airport's snow removal building project.

$250,000 for Information Technology upgrades to assist Warren County departments provide better continuity of services in the event of a future wave or subsequent pandemic.

$251,580 for vital equipment purchases including video messaging boards for public health and safety communication, emergency radio equipment and equipment for waste management improvements.

$30,000 to Warren County Employment & Training Administration for computer equipment to assist with workforce development, working in conjunction with Crandall Public Library.
In all since its inception, the committee has made recommendations for $1,601,364 of Warren County's stimulus funding.
The Warren County Board of Supervisors will consider these recommendations at its March 18 meeting. The Warren County American Rescue Plan Act Advisory Committee will meet again on March 29.
Meetings of the Board of Supervisors and its committees can be watched live at https://www.youtube.com/c/WarrenCountyNewYork. Videos of meetings are also archived on this page for viewing at your convenience.
1/22/22 update -- Priority discussions set
Draft Priorities Discussion 01/21/2022
Introduction
On May 10, 2021, the U.S. Department of Treasury released guidance on the State and Local Coronavirus Fiscal Recovery Fund (Recovery Fund), part of the American Rescue Plan Act. The bill includes $65.1 billion in direct, flexible aid to every county in America, as well as other crucial investments in local communities. 
The American Rescue Plan includes $2.2 billion for the 57 counties of New York State of which Warren County will receive $12.4 million.
This funding can be used to respond to the public health emergency caused by the coronavirus as well as address the economic devastation that came with it, including assistance to households, small businesses and nonprofits, aid to impacted industries such as tourism, travel and hospitality. 
We want your input Warren County – we are an incredible community and we want to continue to thrive in our County to make this great location an incredible place to live, to work and to play…..we are calling on YOU to help us identify areas of need that may be beneficial to our shared vision
Please note:  this interim guidance from the federal government may change but we want to hear from you so that we can continue to respond accordingly.  It is important to note that towns and cities have separate allocations and this request for your ideas only as it relates to the County-wide initiative and allocation of ARPA funds.
---