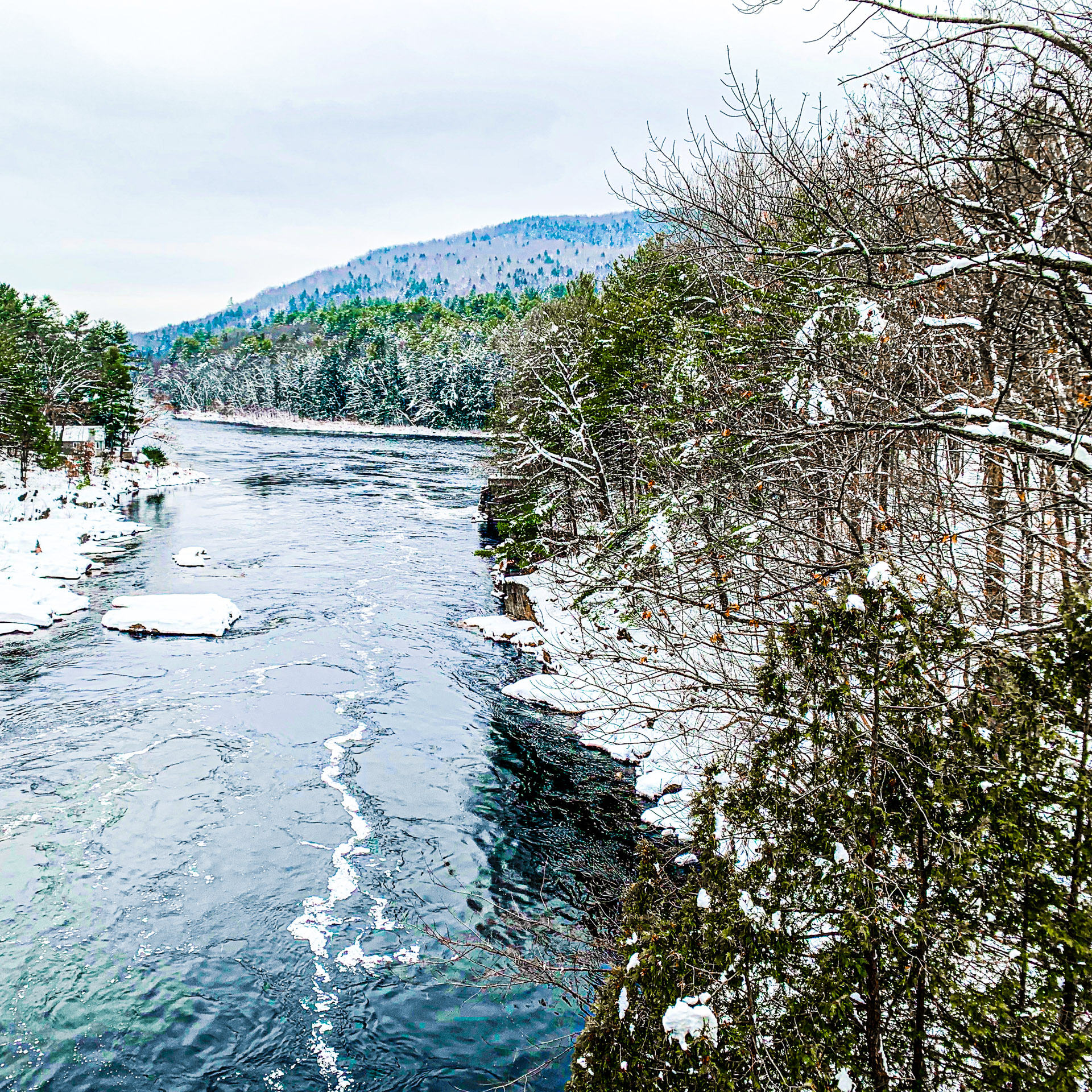 Warren County, Saratoga Springs firm work to promote western Warren County's "First Wilderness"
The Warren County Department of Planning and Community Development has launched a collaboration with Cliff & Redfield Interactive (CRI), a Saratoga Springs-based rich-media communications organization, for a year-long campaign to promote community development and heritage tourism in the First Wilderness Heritage Corridor of western Warren County. 

Running from Stony Creek to North Creek, the First Wilderness unites the communities of the Upper Hudson River and Schroon River corridors, communities that share a common bond in the settlement of the region. It includes the towns of Stony Creek, Thurman, Warrensburg, Chester, Johnsburg, Lake Luzerne/Hadley, and Horicon.
The Warren County Board of Supervisors recently approved the agreement, through which CRI will bring together experts and student writers in Zoom for 60-minute "civic conversations" focused on the history of western Warren County and issues related to its community development. Serving as "cohost/reporters," students will use a powerful speech-to-text transcriber to process the recorded interviews and publish articles on a platform that the county and CRI are developing at StoriesFromOpenSpace.org. 

The conversations will be live-streamed to the public on the Stories from Open Space YouTube channel.
The first civic conversation is scheduled for 3:00 p.m. Friday, February 4, featuring Warren County Planning Department staff members Wayne LaMothe, Ethan Gaddy, and Sara Frankenfeld. Additional sessions will be announced in the near future.
All of the CRI resources devoted to the project, including the time and expertise of CRI founder and editor Dan Forbush and managing director Bill Walker, are being provided without cost to Warren County.
Said Wayne LaMothe, Warren County Director of Planning: "This collaboration with CRI has the prospect of being an interesting, informative and enjoyable project. The First Wilderness project was initiated in 1997 and has engaged a number of partners at the local and State levels. I look forward to seeing what new ideas come forth through this endeavor."

Said Dan Forbush of Cliff & Redfield Interactive: "We're pleased to partner with Warren County in this demonstration of collaborative media in support of heritage tourism. With our joint publishing agreement now in place, Bill Walker and I will proceed with inviting dozens of experts on western Warren County to join us in civic conversations over the next year. We're also reaching out to area colleges and high schools to connect with highly motivated students who, envisioning careers in journalism, public relations, or digital media, would like real-world professional experiences to get started."
Among specific project goals are to:
Engage storytellers and experts in describing the unique character of western Warren County in Stories from Open Space; 
Add rich content through which the county can draw audiences to its web platforms; 
Create for area college and high school students professional experiences in communications and opportunities for networking with leaders and experts in areas of potential career interest;
Produce for the Warren County Historical Society a manuscript that contributes to the body of historical knowledge of Warren County and the surrounding region. 
Students may participate as credit-earning interns or volunteers. Further information for students and teachers can be found at Smartacus.com.  
Others who have agreed to participate in future civic conversations include representatives of the New York Department of Environmental Conservation, the Warren County Historical Society, Adirondack Wild, the Kelly Adirondack Center at Union College, and members of the Apperson, Schaefer, and Zahniser families, whose ancestors played major roles in the preservation and recreational uses of the Adirondack wilderness.
Said Warrensburg Supervisor Kevin Geraghty, Chairman of the Warren County Board of Supervisors: "We are excited for this new effort to highlight this special part of Warren County, which is rich with history, culture and recreational opportunities. We encourage residents of Warren County and visitors to the county to follow this new project as it moves forward."
Said Teri Podnorzski Rogers, Warren County Historical Society Executive Director: "The Warren County Historical Society is pleased to partner with these organizations to preserve and promote the rich history and heritage of western Warren County for a new generation. It is our privilege to help document and capture the stories and unique themes of this region, its origins, and its evolution to the present day."
###