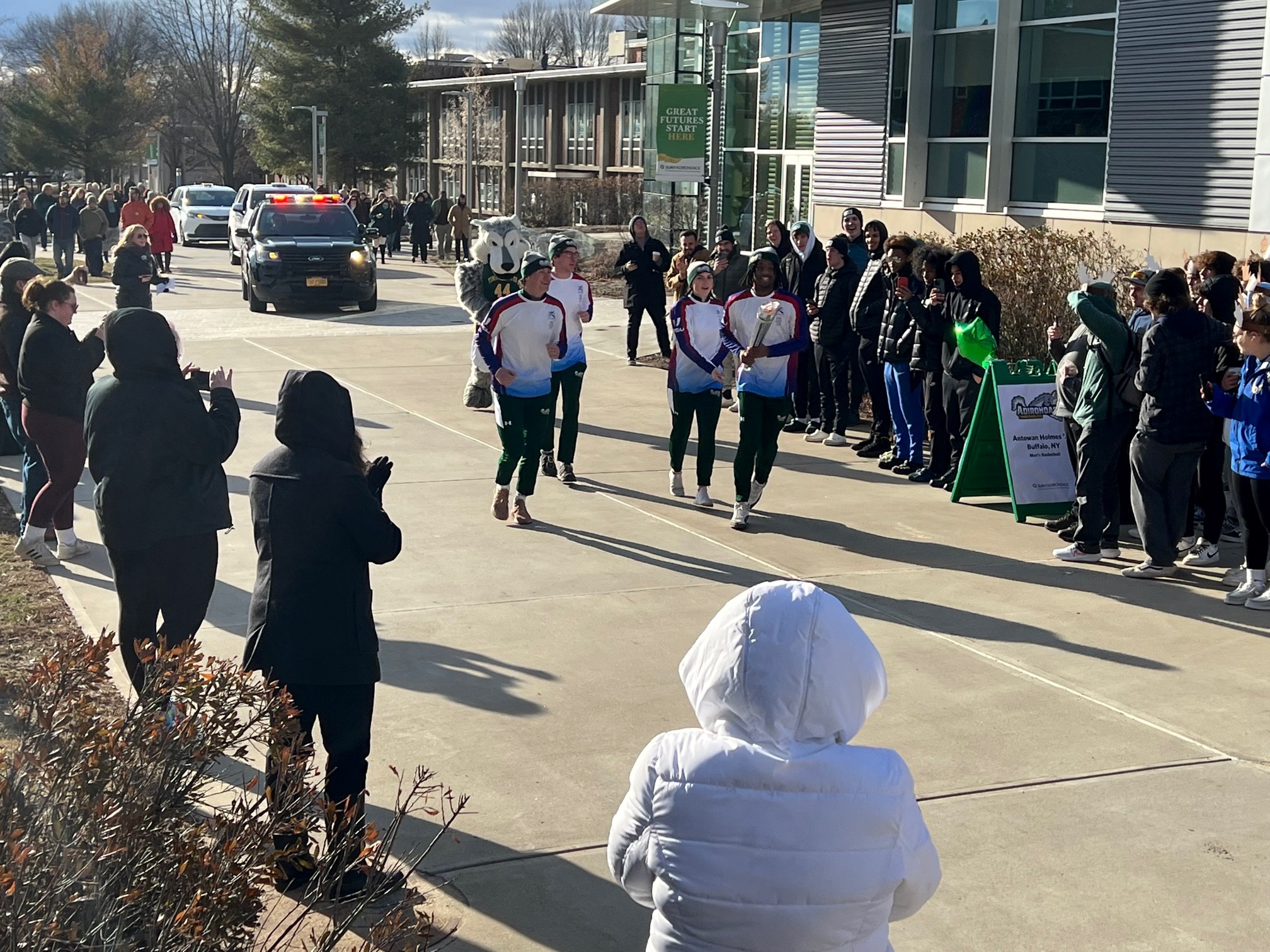 Warren County welcomes World University Games to region
Warren County is sponsor of event that includes events at Gore Mountain
WARREN COUNTY, NY -- The Warren County Board of Supervisors welcomes the FISU World University Winter Games to Warren County!
Warren County is proud to be a sponsor of this event as hundreds of the best college athletes from around the world arrive in the Adirondacks to compete at numerous winter sports facilities in the region, including Gore Mountain Ski Center in the Town of Johnsburg, Warren County.
Gore Mountain will host skiing and snowboarding events starting Thursday, January 12, 2023.
This event will generate millions of dollars of economic impact for the Adirondacks, and put our region on worldwide TV broadcasts, showcasing our winter sports venues. Winter sports enthusiasts can attend many of the events to watch in person as well.
Kevin Geraghty, Chair of the Warren County Board of Supervisors, was honored to be part of the ceremony Tuesday, January 10, 2023 as the Winter Games torch arrived at SUNY Adirondack to kick off its journey to Gore Mountain later in the day.
Chairman Geraghty said: "We are excited to welcome everyone from the World University Games to beautiful Warren County. We are honored to have the best young winter sports athletes from around the world competing in our corner of the Southern Adirondacks. We thank the organizers of the World University Games as well as the hundreds of volunteers who have stepped up to put this event together and bring it to our region. We know it was a huge undertaking, and we greatly appreciate all of your efforts."
Said Andrea Hogan, Johnsburg Town Supervisor: "The Town of Johnsburg welcomes athletes from around the world for this great event, and we wish you the best during your competitions. We are glad to be able to share the beauty of our region with all who are coming to the Adirondacks for the World University Winter Games, and we hope you can explore wonderful Warren County as you enjoy your stay here."
To learn more about the World University Games events, and how you can attend, go to www.lakeplacid2023.com/.
For a calendar of events here in Warren County, check the Warren County Tourism Department website here.
###