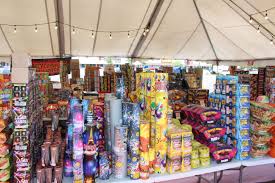 The Warren County Board of Supervisors voted Friday, December 17th to repeal its laws that allow certain types of fireworks to be sold and used in the county.
The Board of Supervisors opted to rescind Local Law No. 3 of 2015 and Local Law 3 of 2016, which allowed sale of a class of fireworks known as "sparkling devices" during two periods of time each year and use of them all year.
The review of the Warren County local law that allowed fireworks sales occurred after quality of life and safety concerns were raised by Warren County residents, particularly the impact of fireworks on military veterans, those with PTSD and pets.
The Board of Supervisors solicited feedback earlier this year, and more than 80 percent of the written comments that were received were in favor of rolling back the law. Numerous other counties in New York, including Albany County, which repealed their fireworks law, also ban the use of "sparkling device" type fireworks.
Public hearings on the law change were held the night of December 15th and the morning of December 17th before the Board of Supervisors voted on the measure.
A resolution to repeal the law passed by a weighted vote of 865-82, with one supervisor absent.
"This is an example of the Warren County Board of Supervisors recognizing that allowing the sale and use of fireworks was not what the majority of our county residents wanted," said Rachel Seeber, Chairwoman of the Warren County Board of Supervisors. "We know that this change to the law will not end complaints about the use of illegal fireworks, but repealing this law will make it easier for law enforcement to enforce New York State laws related to illegal fireworks as well."
Find a copy of the local law that repealed the prior fireworks laws here.
The Warren County fireworks laws of 2015 and 2016 will be considered formally repealed once filed with the New York Secretary of State in the coming weeks. That process began on Friday, and Warren County will publicly announce when it has received confirmation from New York State that this filing was completed. That process may take up to several weeks.