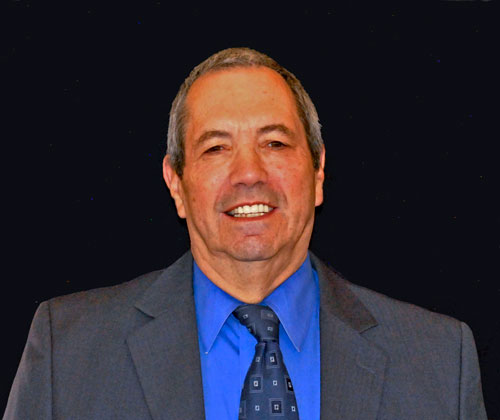 The Warren County Board of Supervisors is saddened to learn of the passing of Frederick H. Monroe Jr., former Chester Town Supervisor and Chairman of the Warren County Board of Supervisors. Fred's accomplishments were innumerable, on the town, county and state level.
Fred was Chester supervisor for 24 years, and served as Chairman of the Board of Supervisors from 2008 through 2010, opting not to seek a fourth year as chairman. His tenure as chair coincided with the Great Recession, and his leadership helped county services survive massive revenue-related budget gaps. He chaired numerous Warren County Board of Supervisors committees during his tenure on the board, including the Finance and Facilities committees.
Fred was also instrumental during his time on the Board of Supervisors in helping extricate Warren and Washington counties from expensive contracts related to the Hudson Falls trash incinerator, saving the counties millions of dollars in the early 2000s.
"Fred Monroe's legacy in the town of Chester, Warren County and around the Adirondacks will not be surpassed. In addition to spending more than two decades as Town of Chester Supervisor, he served three years chairing our Warren County Board of Supervisors during an incredibly hard time as our region and the nation recovered from the Great Recession," said Rachel Seeber, Chairwoman of the Warren County Board of Supervisors. His work as an attorney leading the Adirondack Local Government Review Board for more than a decade has been recognized around New York State as well. But most importantly, Fred was as genuine, thoughtful and kind a person as we have known. He will be deeply missed, and please keep his loved ones in your prayers as they and our community mourn Fred's passing."
An attorney who served as court attorney in Essex County Court and operated a private law practice, Fred was a longtime advocate for the rights of landowners, residents and businesses in the Adirondacks. After leaving elected office, he focused his time on the Adirondack Local Government Review Board, which he chaired from 2005 through 2018. He has served as the agency's communications director in the years since, sending out his daily news emails until just recently as his illness worsened.
In addition, the longtime resident of Loon Lake was one of the founders of the Adirondack Association of Towns and Villages, served on the Intercounty Legislative Committee of the Adirondacks and the New York State Forest Preserve Advisory Committee for the Adirondacks and the Catskills.
Fred was the salutatorian of the 1962 graduating class of Chestertown High School. He graduated from Siena College in 1966 with a degree in physics. He served in the U.S. Air Force from 1966 to 1972 and graduated cum laude from Syracuse Law School in 1976.
"We are all saddened by the passing of Fred Monroe. His impact on the Town of Chester, Warren County and the Adirondack Region is immeasurable. He served with dignity and grace and his presence will be missed by all. Our thoughts and prayers go out to his family in this time of loss," said Craig Leggett, Town of Chester Supervisor.