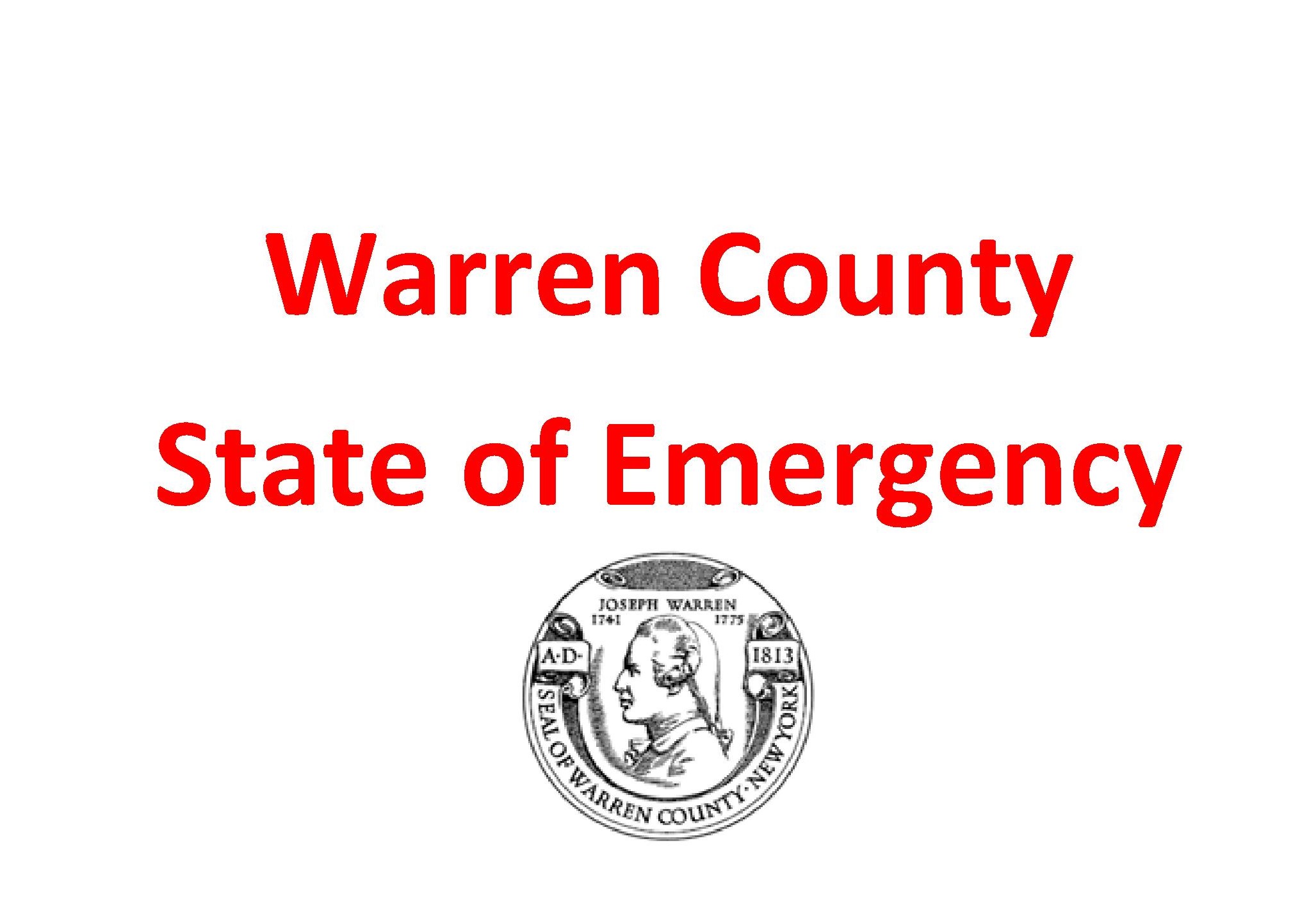 Warren County declares state of emergency amid concerns about relocation of migrants
WARREN COUNTY, NY -- Warren County Board of Supervisors Chairman Kevin Geraghty declared a state of emergency in Warren County on Tuesday amid concerns about New York City unilaterally relocating by bus large numbers of migrants seeking asylum to counties around New York State. The order was signed by Chairman Geraghty on Tuesday and filed with the Warren County Clerk's Office. A copy of it can be found online here.
Declaring a state of emergency preserves the county's ability to receive federal and/or New York State financial assistance should the migrant crisis have a financial impact on Warren County. In addition, it requires that owners of hotels, campgrounds, short-term rentals or multiple-room dwellings who would consider housing migrants receive permission from the Warren County Board of Supervisors to do so.
Chairman Geraghty noted: "Warren County residents and leaders have a long history of welcoming individuals from around the world to our beautiful county. However, a rapid increase of individuals in need of social services, public health assistance and other services provided by our county, city and town agencies has the potential to create significant problems for Warren County and municipalities across the county without proper planning and funding."
In addition, Warren County Administrator John Taflan has organized a task force of county agencies to review the county's procedures and options should Warren County receive a significant number of migrants. Representatives of Warren County Department of Social Services, Health Services Department, Office of Emergency Services, Sheriff's Office, Planning & Community Development Department, Glens Falls Hospital and Hudson Headwaters Health Network are represented on the task force.
The group met Monday with a representative of a local non-profit that works with immigrants to discuss potential concerns and options in dealing with large numbers of those seeking asylum, and has additional meetings planned later this week.
###