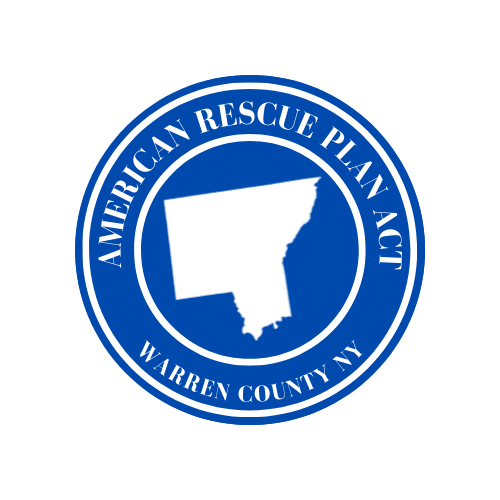 Warren County allocates an additional $1.2 million in ARPA funding
WARREN COUNTY, NY -- The Warren County Board of Supervisors has approved another $1,285,954 in allocations from the county's share of American Rescue Plan Act (ARPA) funding. Glens Falls Hospital, EDC Warren County, SUNY Plattsburgh at Queensbury, Tri-County United Way and the City of Glens Falls were among the entities that will receive funding through this round.
These appropriations were based on recommendations from the Warren County Board of Supervisors ARPA Advisory Committee, a panel of county supervisors and community members. A complete list can be found here.
Glens Falls Hospital will receive the largest share from this round, $750,000 to be used to enhance mental health care offerings. This funding comes in addition to $440,000 in ARPA funds awarded to the hospital for mental health care through the Warren County Community Services Board's share of Warren County ARPA funding.
"The behavioral health crisis is the 'pandemic within the pandemic.' Those coming to the hospital in crisis have drastically increased in the past few years, making it necessary to expand our Crisis Stabilization Unit," said Glens Falls Hospital President & CEO Paul Scimeca. "We are grateful to the ARPA Committee, the Community Services Board, and to all of our other community partners and donors who have stepped up to help address this critical need."
Kevin Geraghty, Chairman of the Warren County Board of Supervisors, said he has been gratified to see federal stimulus funding going to so many beneficial Warren County projects and organizations.
"Our ARPA Advisory Committee has done a good job going through more than 90 applications to make sure the $12.4 million in stimulus funding we have been provided has the best impact on our community. We know our partners at Glens Falls Hospital and the dozens of others agencies and businesses that have received this funding will use it to help our county recover from the COVID-19 pandemic and become stronger going forward," Geraghty said.
You can find additional information about the Warren County ARPA allocation process at www.warrencountyny.gov/ARPA. The ARPA Advisory Committee meets again Tuesday, December 20th at 2 p.m. at Warren County Municipal Center to discuss recommendations for remaining funds of  $987,520.