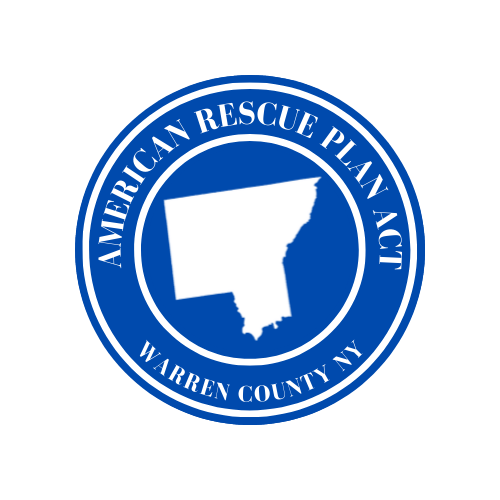 Additional ARPA funding awards made by Warren County
The Warren County Board of Supervisors has approved an additional $1.17 million in allocations to community non-profits and small businesses through American Rescue Plan Act (ARPA) funding.
The Board of Supervisors voted November 18th to provide financial assistance to five first responder agencies, eight non-profits and 10 small businesses, amounting to $1,176,370 in new aid.
In all, 47 different awards totaling $9.85 million have been made from Warren County's $12.4 million share of ARPA COVID-19 recovery funding. A complete list of recipients is attached and can be found here.
Two other funding recommendations from the Warren County ARPA Advisory Committee, for a child care business and park improvements in the City of Glens Falls, are pending approval of the Board of Supervisors in December.
The Board of Supervisors will determine the use of remaining funds in the coming months.
So far, ARPA funding has been appropriated to 22 not-for-profit organizations, three emergency squads, two volunteer fire companies, 10 small businesses and 10 government projects that include bridge repairs, workforce development, cybersecurity and more.
Said Kevin Geraghty, Warrensburg Supervisor and Chairman of the Warren County Board of Supervisors: "We are pleased that we have been able to help so many worthwhile organizations and businesses that can use this federal funding to recover from the COVID-19 pandemic and become stronger going forward. This process is not complete, and the Board of Supervisors will continue to work to use this money in the best interests of all of Warren County."
Said Claudia Braymer, Glens Falls Ward 3 Supervisor and Co-Chair of the Warren County ARPA Advisory Committee: "The ARPA Committee spent many hours over the last several months reviewing and scoring grant applications so that the county could get these funds out to help some of the affected non-profits and small businesses in our community as they continue to rebound from the economic impacts of the pandemic."
The window for funding applications through Warren County has closed.
To find more information on Warren County's ARPA funding process, go to warrencountyny.gov/arpa.
###