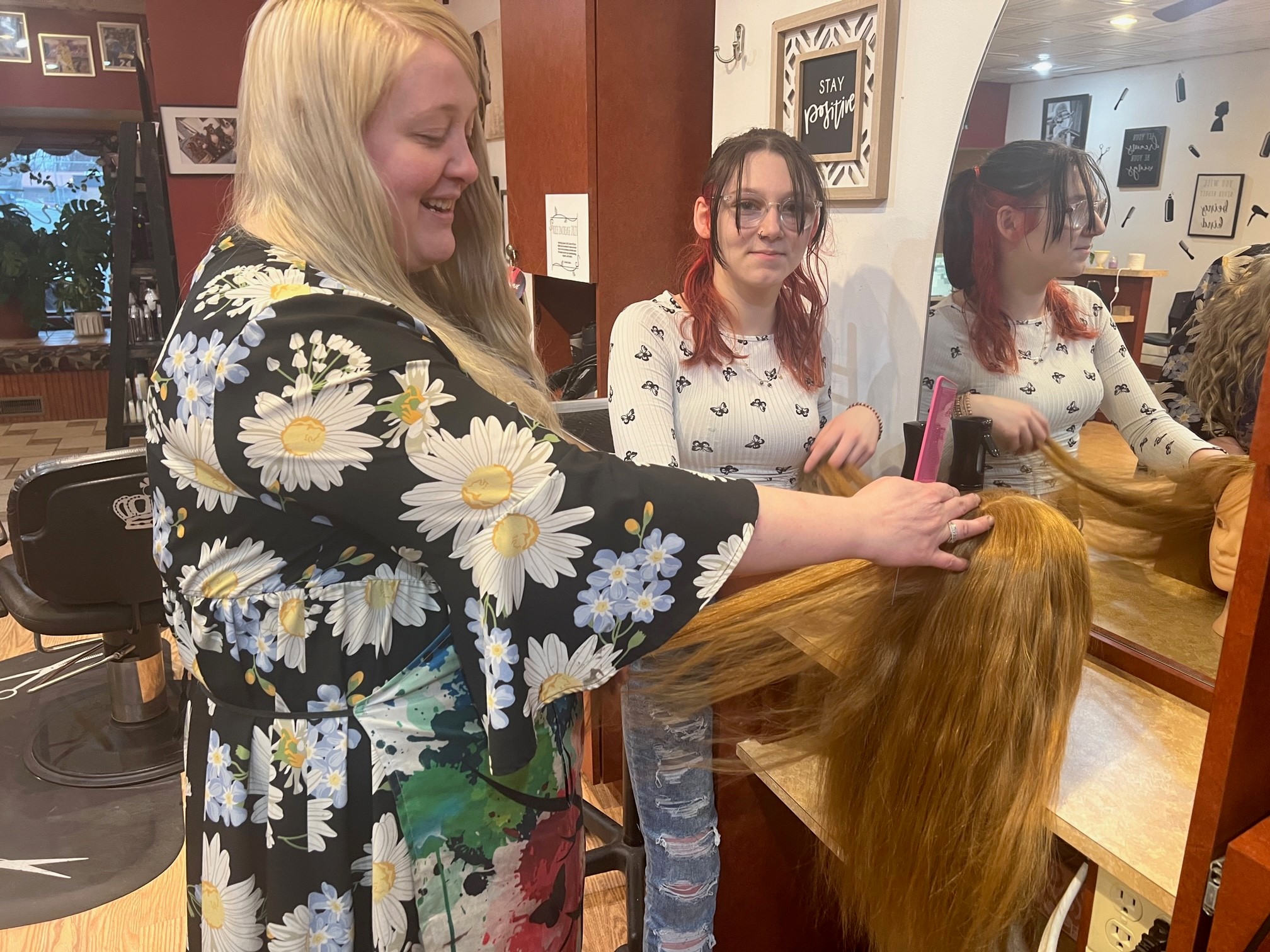 New program pairs Warren County agencies with private sector to help at-risk youth
Organizations work together for workplace mentorships
WARREN COUNTY, NY – A new public-private partnership involving two Warren County agencies along with Big Brothers Big Sisters of the Southern Adirondacks and local businesses is helping to prepare at-risk youth and young adults for success in the workforce.
The Warren County Career Mentoring Program pilot project has been in place since last fall to help young people gain job skills and experience.
Warren County Probation Department, Warren County Department of Workforce Development, the local Big Brothers Big Sisters chapter and local businesses have teamed up to collaborate on this community-based project, which provides supportive internships/mentorships to underserved youth to help them gain experience and confidence.
Youth ages 14 and up who are selected take part in an 8-week, after school program that places them with businesses that have agreed to have their staff serve as mentors.
The first session wrapped up in December and was viewed as very successful. Additional sessions are planned for this spring and next fall.
In the program's first few months, participating worksites included Romeo Toyota, Assemblymen Matthew Simpson's office, A Pretty Parlor beauty salon, and Sawyer Family Chiropractic.
Those overseeing the program are finding that the youth have created strong bonds with their business mentors, and learned valuable career skills as well.
One young person who had been working with the staff at A Pretty Parlor called it "an amazing place to be, and everybody is very nice."
(The feelings were mutual. A staff member at the salon has signed up to be the young person's Big Sister through Big Brothers Big Sisters!)
Amy Secor, Warren County Probation Supervisor, explained: "Studies show that both employment skills development and mentoring programs directed toward under-resourced youth have lasting beneficial effects on participants' developmental goals. Benefits that youth receive from participating in these types of programs include improved outlooks on post-secondary education, employment, reduced likelihood of involvement in problem behavior and the justice system, as well as enhanced social-emotional functioning into adulthood."
Liza Ochsendorf, Warren County Director of Workforce Development, said: "Providing youth and young adults with safe opportunities to learn valuable skills, and engaging them in the workforce with a supportive worksite mentor, affords them with the structure and support they may require to be job ready. By showing youth they have talents as well as options, we are helping them to develop positive, meaningful and tangible pathways to their future."
Said Amanda Parker, owner of A Pretty Parlor: "The program shows the youth that they are more than just kids and that they matter. Being involved showed them how to be a part of something. In the short time of 6 weeks we saw a difference in the young woman who we worked with, we saw her develop and mature. We are so happy to be a part of a program that helps our youth girls, who can be misunderstood."
Bill Moon, Executive Director of Big Brothers Big Sisters of the Southern Adirondacks, said his organization has had good success working with Warren County Probation and Workforce Development staff on various youth programs.
"We share a common vision and approach to problem solving, innovating and exploring new ways to address issues are the common thread that makes our partnership strong," Moon said. "We know that our aging workforce needs more young people to enter the workplace to keep our communities strong, and our youth need exposure to opportunities as they set paths for their futures. Our goal is for every young person in this program to graduate with a plan for their future and a mentor for a lifetime."
Those seeking more information about the program can contact Bill Moon at Big Brothers Big Sisters at 518-798-1010. Transportation can be provided for youth participants who are in need of it.
###
(Photo attached: Career Mentoring Program participant Jordyn at A Pretty Parlor on Thursday, January 19th working with owner Amanda Parker)