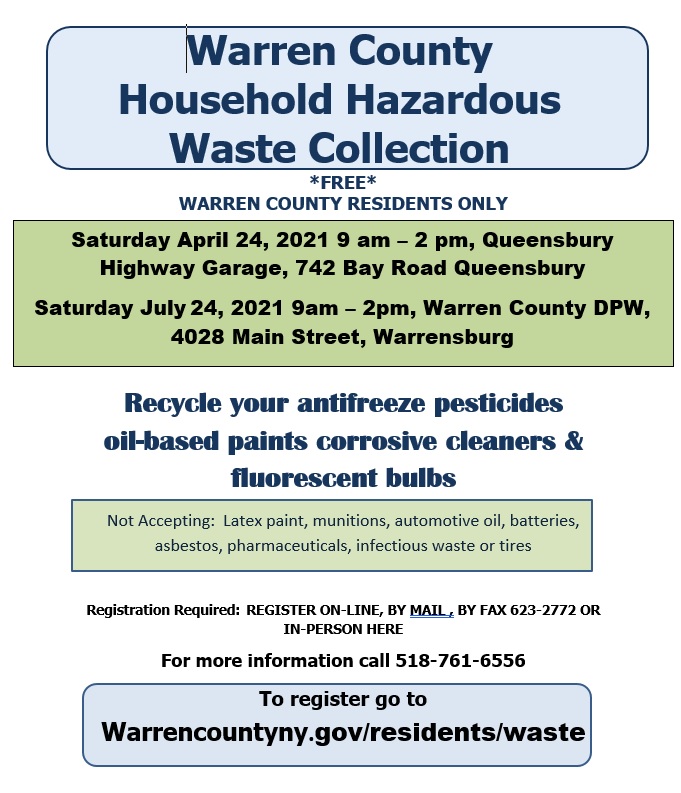 Warren County Department of Public Works has organized two hazardous household waste collection events for later this year for Warren County residents. The first will occur Saturday, April 24, at the Queensbury Town Highway Garage on Bay Road in Queensbury, from 9 a.m. to 2 p.m.
The second is set for Saturday, July 24, at the Warren County DPW Garage on Route 9 in Warrensburg, from 9 a.m. to 2 p.m.
Antifreeze, oil-based paint, pesticides, corrosive household cleaners and fluorescent lightbulbs. Items that can not be accepted include latex paint, oil, batteries, asbestos, pharmaceuticals, tires and infectious waste.
To register online, go to warrencountyny.gov/residents/waste or fax to 518-623-2772. For more information, call 518-761-6556.