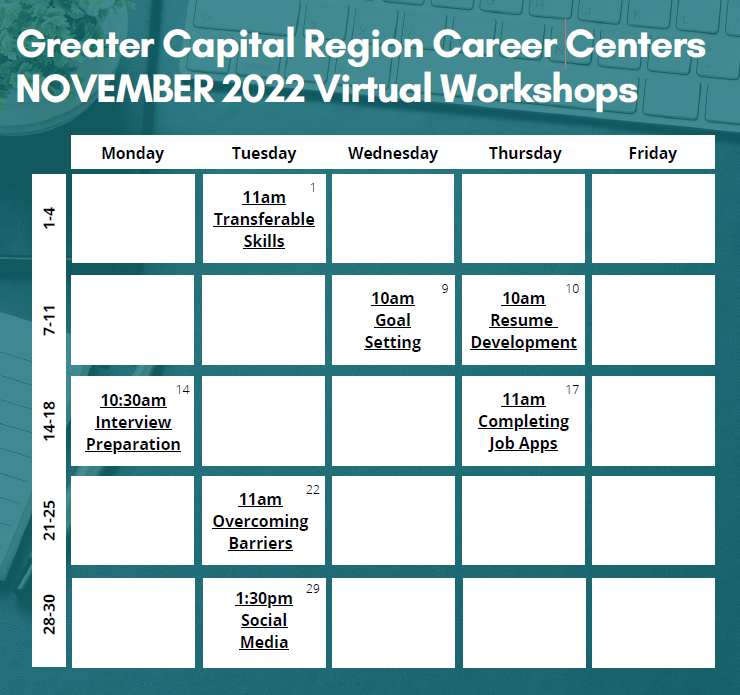 Warren County Department of Workforce Development has worked with their counterparts to put together seven free online career workshops for November! Learn how to prepare your resume', prepare for an interview, improve your skills and more.
Check these links for more information and to sign up:
These classes are part of the monthly offerings from the Capital Region Career Centers, a consortium of area workforce development agencies.