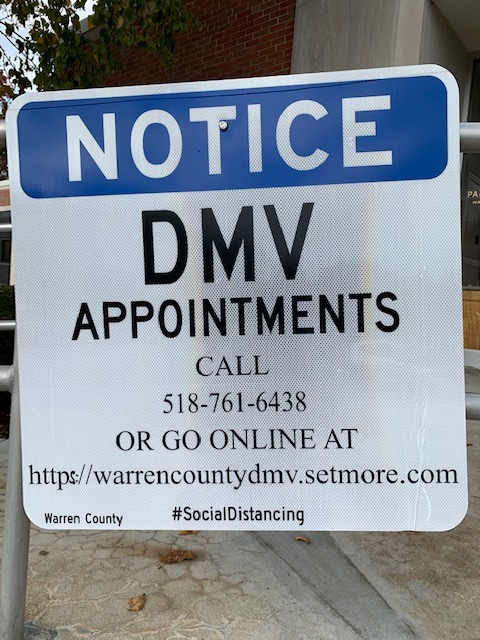 MAY 3, 2023: DEADLINE FOR COMPLYING WITH FEDERAL AIR TRAVEL REQUIREMENTS.  MAKE YOUR APPOINTMENT NOW!
https://warrencountydmv.setmore.com
Real ID/Enhanced Drivers Licenses – Check List
Proof of Legal Presence/Birth Date and Place of Birth:
Original U.S. Birth Certificate with raised seal or Certified Copy of B/C   or  
U.S. Passport  (must be valid, not expired)  or 

Permanent Residency Card, Certificate of Naturalization (original)

Reference  ID-44 List
Social Security Document:  One of the following:
Social Security Card (original);

Social Security Card Stub (original);

Current  year W-2  or  1098/1099 with full Social Security #  printed on the document;

For Reciprocity, must provide Social Security Card (original), no alternate document.
Proof of Any Name Change:
If your current name is different from the Proof of Legal Presence/Birth Document, must provide legal proof of the name change, for each time it changed. Note: Multiple documents may be required (Example:  Marriage Certificate, Judgment of Divorce Document, a second Marriage Certificate;  Certified Court Document for name change, also accepted, with raised seal).

All documents must be original or certified copies- issued by Government.  (Hospital or Church certificates of birth, death, marriage not acceptable.)
Two (2) Proofs of Physical (Street) Address (no Post Office Box accepted):   Examples,    
Utility Bill,

Home Owners/Renters Insurance,

Credit Card bill,

Bank Statement,

Land/School Tax Bill,

2 proofs must be different types, example – cannot bring in 2 credit card bills, or 2 utility bills; may bring  1 utility bill and 1 credit card bill.

Reference ID-44 List.
Reminder: Documents must be original or certified; valid.  DMV cannot accept photocopies, damaged, or illegible documents, or electronically transmitted proofs.  We encourage you to read through all printed & online information prior to coming to the DMV.  Real ID/EDL processed at Warren Co.  M-F from 8:15-4 by appointment only:  https://warrencountydmv.setmore.com