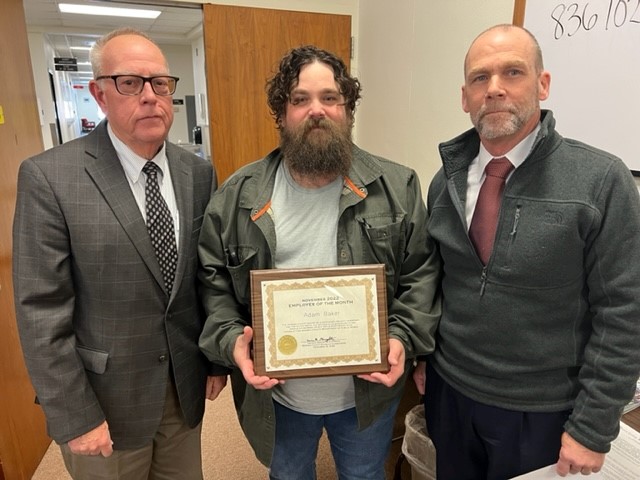 Adam Baker from Warren County Department of Public Works has been named Warren County's Employee of the Month for November! Adam is an assistant engineer who was nominated by DPW Superintendent Kevin Hajos, who pointed to his work ethic, initiative and professionalism.
Adam has worked for Warren County DPW since 2016, coming from the private industry construction.
He oversees county construction projects, such as the numerous bridge repair and paving projects that occur each year. Adam took it upon himself to inventory county-owned assets on roads, such as culverts and guide rails, oversight of guide rail replacements, striping of roads and road crack sealing and checking contractor invoices.
"He is truly an asset to the county," Hajos said.