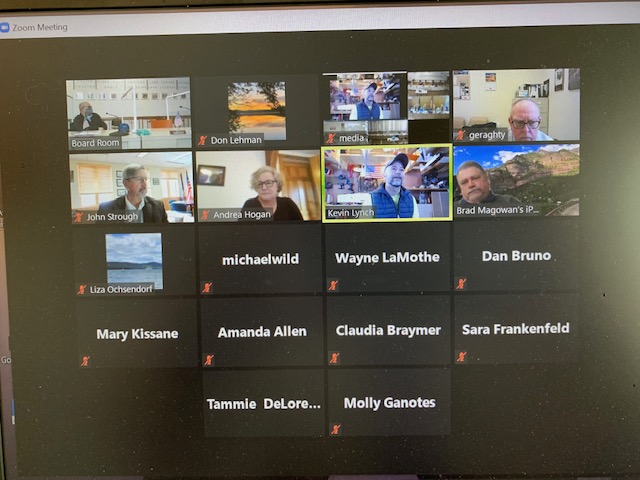 The Warren County Board of Supervisors held 12 committee meetings earlier this week. Here are highlights of what was discussed:
A proposed law that would require property owners near waterbodies to have their septic systems inspected before selling or transferring their property was tabled by the Environmental Concerns Committee, and will be discussed next month. Find a copy of it here under the agenda for the Feb. 23 Environmental Concerns Committee: warrencountyny.gov/mma.

Warren County Treasurer Michael Swan reported that occupancy tax receipts for 2020 are down 15.3 percent, which amounts to $641,000 less than last year. Additional receipts continue to come in for 2020, so the year's books have not been closed.

Warren County DPW Superintendent Kevin Hajos updated supervisors on federal financial aid for the COVID pandemic. FEMA has agreed to pay 100 percent of a $47,000 claim for protective equipment, and additional claims are being filed for other costs.

The Warren County Sheriff's Office plans to install "smart televisions" in Warren County Jail housing units to allow inmates access to meetings, such as substance use counseling, and services virtually, saving money in transportation costs.

Renovations in the Warren County Courthouse are progressing, and the timeline for the last phase of the project, which entails reconstruction of the jury room, judge chambers and District Attorney's Office, has the work finishing by the end of October.

Lake George Mayor Robert Blais informed supervisors that event organizers are expressing interest in the Festival Space at Charles Wood Park in Lake George, with new car shows, a barbecue festival, craft show and vendor events reaching out.

Discussions continue with contractors interested in creating a solar farm on part of Warren County Airport's land. The solar panels would produce clean energy as well as revenue for use of the land.
Archived videos of all Warren County Board of Supervisors meetings and board committee meetings can be found here on the Warren County YouTube page.
Meeting minutes, agendas and resolutions can be found at warrencountyny.gov/mma.