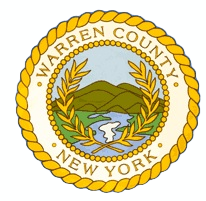 Warren County requests short-term rental owners register for occupancy tax
Deadline to pay 2022 Occupancy Tax is January 20, 2023
WARREN COUNTY, NY -- The Warren County Treasurer's Office is asking owners of properties used for "short term rental" who have not registered under Warren County's Occupancy Tax Law to do so as soon as possible.
Warren County has been working with a contractor to identify properties that have not registered as required by law to collect the county's 4 percent occupancy tax fee on overnight stays. 931 properties used for short-term rental have registered with the Treasurer's Office, but hundreds have not.
"We thank the property owners who have worked with us as we register short-term rentals to pay their fair share of occupancy tax under Occupancy Tax Law, and we ask those who have not contacted us yet to do so to avoid possible penalties for non-payment," said Warren County Treasurer Michael Swan.
In addition, the Warren County Treasurer's Office is reminding owners of properties that collect occupancy tax in Warren County that the deadline to pay 2022 occupancy taxes that they have collected is January 20, 2023.
About Warren County's occupancy tax:
Proceeds from this tax go to tourism promotion.

Those who stay at hotels, motels, bed-and-breakfasts and short-term rentals are required to pay as part of their booking.

Those who own or operate short-term rentals in Warren County are required to register with Warren County, even if their rental company, such as AirBnB or VRBO, claims to be collecting this fee, as the owner is required to ensure it is paid to Warren County.
Short-term rentals are defined as a rental of 30 days or shorter in duration.
Penalties of up to 5 percent, plus interest, can be imposed for non-payment by property owners under the Warren County Occupancy Tax Law.
More details can be found at www.warrencountyny.gov/treasurer/bedtax. Those with questions can also contact Treasurer Swan at 518-761-6379.
###