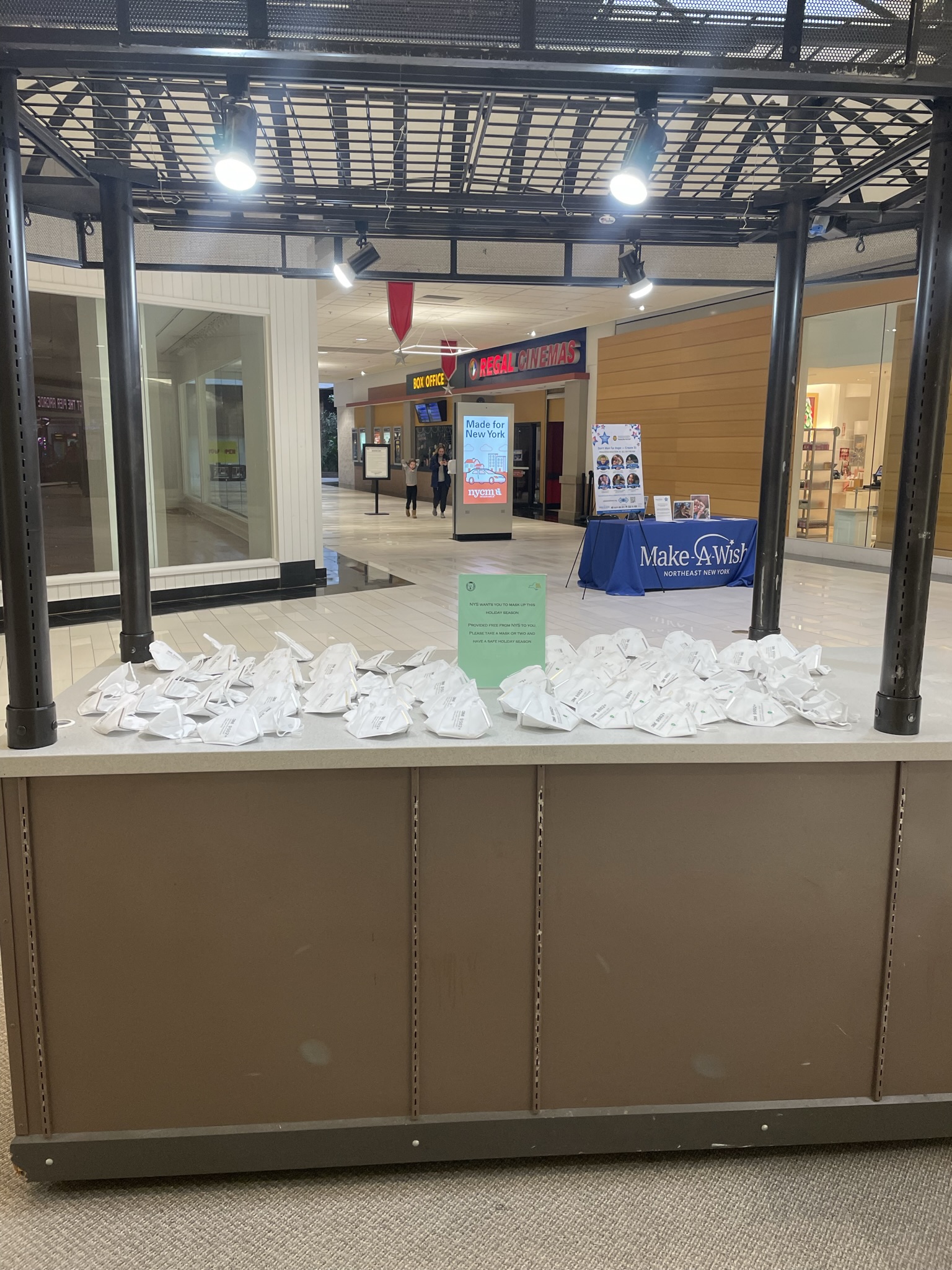 UPDATE -- THESE MASKS HAVE ALL BEEN DISTRIBUTED.
Warren County has received thousands of high-quality KN-95 face masks from New York State to distribute to residents, and you can pick one up this week while finishing up your Christmas shopping or when heading to church.
These KN-95 masks are made by 3M. They are considered more effective at filtering particulates than the paper surgical masks or cloth face coverings that many people use.
Warren County Office of Emergency Services has distributed the masks to the following pickup points:
Aviation Mall

, tables near 99 Restaurant and the cinema entrances.

Adirondack Outlet Mall

, Route 9, Queensbury (This is the center with Under Armour, Timberland, LL Bean).

Churches around the county

, in time for Christmas Eve services.

Cool Insuring Arena

during Christmas Eve Road March.

Warren County Municipal Center

DMV and Human Services buildings entrances.
Faith-based organizations holding Christmas celebrations that would like to acquire masks can email warrencountystrong@warrencountyny.gov.
Thank you to these community partners for working with us to get this personal protective equipment to our residents!
Said Rachel Seeber, Chairwoman of the Warren County Board of Supervisors: "We are thankful that our partners with New York State were able to provide these masks for us at a time when we are starting to see another spike in COVID-19 cases. Please pick one up as soon as you can and use it whenever you are in indoor public places, as these masks will be important tools for us to try to limit the post-holiday COVID surge that may occur."
Said Ann Marie Mason, Warren County Emergency Services Director: "These masks will help our residents tremendously this winter, and we are grateful that we were able to work with our friends at New York State and our local businesses, churches and community organizations to distribute them quickly."