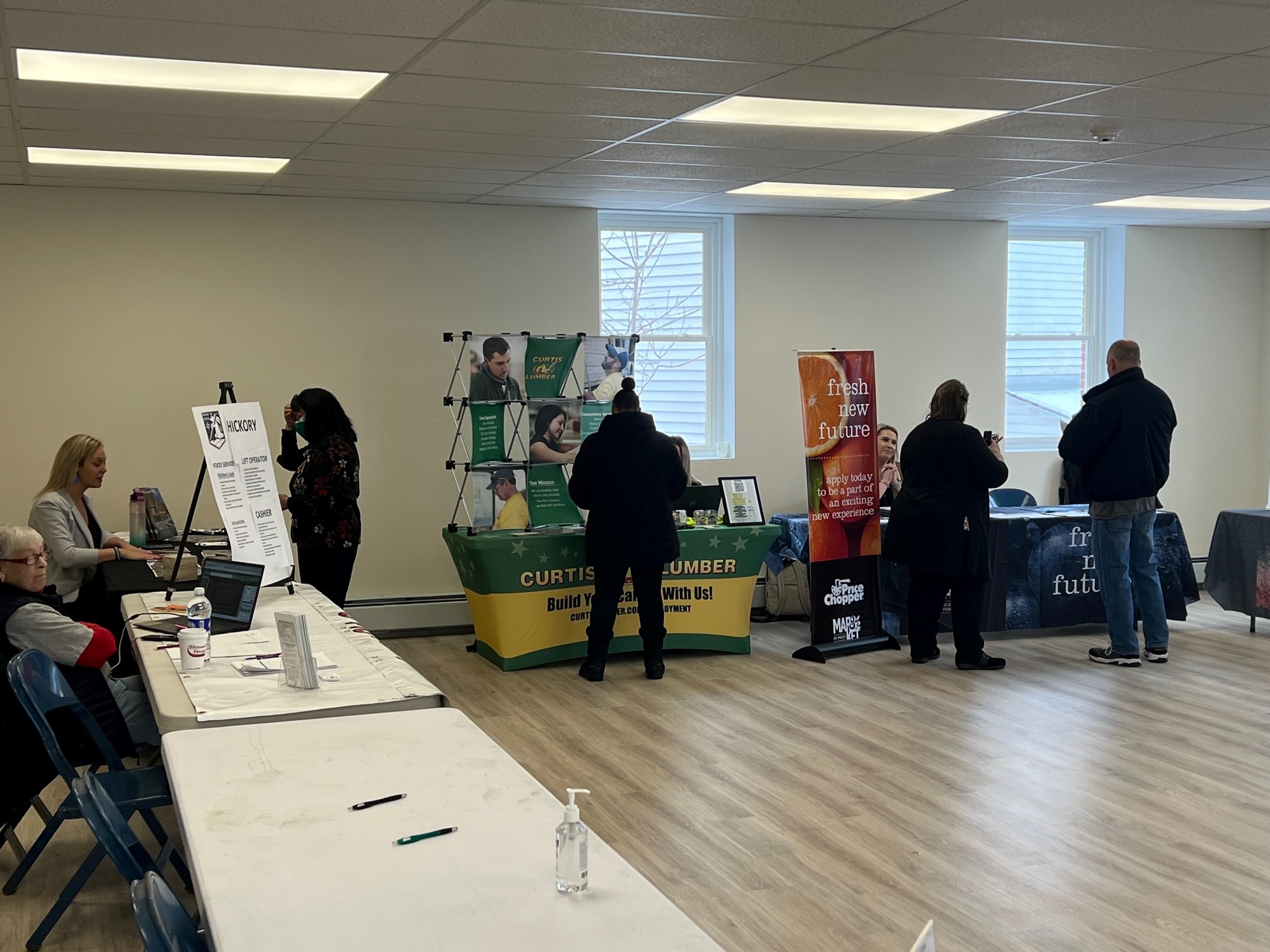 Fifteen employers from around central and northern Warren County met with job seekers from around the region Monday during Warren County Department of Workforce Development's December 12 job fair in Warrensburg. Businesses such as Price Chopper, Curtis Lumber, Hickory Ski Area, CWI and eTain joined with counterparts to detail their employment opportunities.
Twenty-seven job seekers stopped by to meet with public and private sector employers from upcounty towns such as Warrensburg and Chester as well as municipal and New York State agencies that have jobs available.
Attendees were able to interview and fill out job applications on the spot, and also register for the Warren County Department of Workforce Development's free career assistance.
"We were heartened by the turnout, which not only helps our businesses fill their open positions but also lets our employers and workers know about the free services we can offer them," explained Liza Ochsendorf, Warren County Director of Workforce Development.
Said Kevin Geraghty, Chairman of the Warren County Board of Supervisors: "The Town of Warrensburg and our local businesses were thankful for the effort to connect businesses with the staff that they need. It worked out very well."
Thank you to the Warrensburg Fire Company for allowing the use of their facility! In partnership with New York State Department of Labor, the Department of Workforce Development plans additional job fairs in 2023.
To learn more about Warren County Department of Workforce Development's services, call 518-743-9925 or stop by our office at 333 Glen Street in Glens Falls.