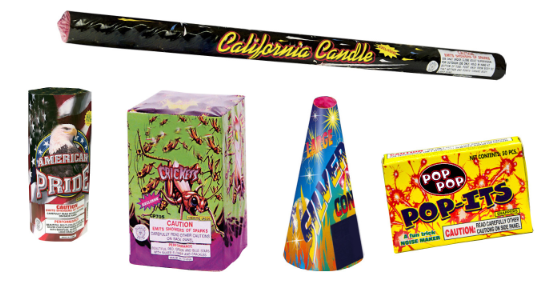 Warren County Board of Supervisors to hold hearings on fireworks law
Complaints resulting in review of law
The Warren County Board of Supervisors will hold two public meetings later this month to allow Warren County residents to provide input on a proposal to halt fireworks sales in the county.
In response to complaints by residents about quality-of-life issues related to fireworks use, the Board of Supervisors is weighing whether to continue to allow the sale of certain types of fireworks during specified periods of the year.
Public hearings on the potential law change will be held:
Wednesday, December 15th, Warren County Municipal Center, 1340 Route 9, Queensbury, 7 p.m.
Friday, December 17th, Warren County Municipal Center, 10 a.m.
Both meetings will be livestreamed on the Warren County YouTube page, linked here.
The Board of Supervisors adopted a county law in 2015 that allows the sale of sparklers, fountains and some other types of fireworks (see link to state law here) during certain times of the year. While only sold during certain time periods, they can legally be used all year long under the current county law.
The Board of Supervisors Governmental Operations and Advocacy Committee began discussing possible repeal of the law over the summer, and after a review of statistics related to complaints, opted to pursue public hearings for formal resident input. A vote on a potential repeal could occur at the December 17th meeting.
Rachel Seeber, Chairwoman of the Warren County Board of Supervisors, said the volume of complaints about fireworks use from the public warranted a new review of the law by the Board of Supervisors.
"We have gotten complaints by the hundreds, and in light of those complaints we felt it was appropriate to see if our residents wanted to continue to allow these devices to be sold and used in our county," Seeber said. "We value our high quality of life here in Warren County, and we want to do all we can to preserve that quality of life. We hope our residents will let us know their thoughts on this law so we can decide whether it should remain on the books here in Warren County."
Eleven counties in New York do not allow fireworks sales. One, Albany County, repealed its county law in 2020 amid safety concerns and complaints from residents.
In addition to speaking at the hearing, those who have opinions about the law can email their comments to warrencountystrong@warrencountyny.gov for presentation to the Board of Supervisors.